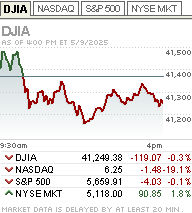 Note: Unless otherwise specified, currency amounts described in this article are in U.S. dollars, and government references are to the U.S. government.
World Tour: An Around The World Look At the Economic Landscape
Key Points
An improvement in global economic growth could ease a lot of concern and help to keep stock market pullbacks short-lived.

The global picture may have brightened a little, thanks largely to Asia, but with little momentum to that improvement.

Global growth remains below average and more of the same—or, at best—slightly faster growth may lay ahead, leaving analysts' lofty earnings expectations vulnerable to disappointment.
September appears to be living up to its reputation for volatility. Global growth remains below average and profit growth expectations for the coming year are high, as we highlighted in our recent commentary: Mind the Gap: Are Earnings Expectations Too High?. At the same time, elections, central bank actions, and the earnings reporting season loom large on investors' radar screens over the next couple of months.
An improvement in global economic growth could ease a lot of concern and help to keep stock market pullbacks short-lived. Fortunately, global growth outlook has brightened a little as of late. As of the latest July reading, the global index of leading economic indicators from the OECD (Organization for Economic Cooperation and Development) is up for six months in a row. In August, the global purchasing managers' index (PMI) posted its fifth rise in six months.
Strongest six-month gain in global leading economic indicator in five years
Source: Charles Schwab, Bloomberg data as of 9/18/2016.
*Global economies are OECD members plus top 6 major non-member countries (Brazil, China, India, Indonesia, Russia, and South Africa).
Let's take a quick tour around the world to see where the growth is coming from and where it may be headed.
Asia
China, the world's second largest economy, has been a focal point for concerns about the pace of global growth in recent years. China's economic data for August was better than expected; trade and industrial output growth ticked up and beat expectations while key measures of consumption and investment also performed well. Non-traditional (and perhaps more reliable) August data show a similar trend:
China vehicle sales surged 24% from a year ago with GM and Ford setting sales records.
Electricity usage rose 8%, the strongest pace in two and a half years.
China's manufacturing PMI has been at or above the breakeven level of 50 for two months, reflecting stabilization not seen for two years.
After declining for over four years, China's producer price index (PPI) has trended higher over the past six months, which could mean better news for GDP, as you can see in the chart below. The slowing declines in producer prices reflect stabilizing economic growth and government efforts to eliminate excess capacity. While China's efforts to spur growth pose long-term risks, growth tailwinds may persist through year-end with new loan growth supporting investment and a weaker currency bolstering exports.
Slowing declines in producer prices point to better economic growth in China
Source: Charles Schwab, Bloomberg data as of 9/18/2016.
With China's growth stabilizing and PPI turning up, it's not surprising to see improvements elsewhere in Asia.
Japan's second quarter GDP was revised up from 0.2% to 0.7%, despite a stronger yen. Policy changes later this year by the Bank of Japan to drive growth and inflation may include deeper negative interest rates while seeking to lift longer-term rates to reduce strains on banks and pensions.
Growth in Australia has accelerated for four consecutive quarters, with the performance in the first half of 2016 above the 20 year average and the strongest since 2012.
Korea's exports, a barometer of growth for the region, were up 2.6% from a year ago in August as they rebounding back to growth after declines of as much as -19% earlier this year, as you can see in the chart below.
Korean export rebound reflects better regional growth
Source: Charles Schwab, Bloomberg data as of 9/18/2016.
Europe
There has been little evidence of any impact from the Brexit vote on Europe's economy, so far. August data for the United Kingdom on job growth, service sector sentiment, and retail sales (as shown in the chart below) have been resilient. Sentiment in the U.K.'s service sector, measured by the U.K. service PMI, defied economists' expectations by fully rebounding from July's post-vote Brexit drop back to pre-vote levels.
U.K. retail sales growth has continued to accelerate
Source: Charles Schwab, Bloomberg data as of 9/18/2016.
Despite the resilience in the United Kingdom, overall European data reported in September has been a bit weaker than expected, following August's reports that generally exceeded expectations. One area of softness, Eurozone industrial output, continued a steady decline this year. Encouragingly, leading indicators, such as the manufacturing PMI, point to stabilization rather than a futher contraction similar to that seen in 2011-12 (as you can see in the chart below).
Industrial production growth may soon stabilize
Source: Charles Schwab, Bloomberg data as of 9/18/2016.
The mixed picture in Europe can be seen in the growth pickup in Spain driven by falling unemployment and the slump in France where strikes in May and June contributed to slower growth for the second quarter. Germany's business surveys (ZEW, IFO, and PMI) in July and August were close to their second quarter averages, suggesting steady growth after the German economy expanded by an annualized 1.7% in the second quarter. The balance of growth among member nations has kept the Eurozone composite PMI, a broad indicator of economic activity, in a range of +/- 0.2 points of 53.0 since January of this year. This level is in line with the average for the survey since the data began 18 years ago, pointing to stable growth.
Americas
The world's largest economy, the United States, has a big impact on global growth. Check out our latest Schwab Market Perspective for insights on the disappointing recent data on the U.S. economy. In summary, a rebound is expected after only about 1% GDP growth in the first half of 2016 and a slowdown to just 1.2% on a year-over-year basis (as you can see below). However, August's soft industrial output, weak retail sales, and below average job growth suggest the bounce may be modest.
U.S. GDP growth may bounce from near the slowest pace in five years
Source: Charles Schwab, Bloomberg data as of 9/18/2016.
Mexico's government cut its 2016 GDP growth forecast to 2-2.6% from 2.2-3.3% and its central bank reduced their estimate to 1.7-2.5% from 2-3%. GDP shrank 0.2% in the second quarter, the first quarter-over-quarter decline in three years. Government spending continues to contract as a percentage of GDP, with the budget deficit shrinking by more than 1% this year, as you can see in the chart below. Partially offsetting the slowdown in government spending, consumer spending has been more resilient—but has been losing momentum.
Mexico shrinking budget balance this year highlights a drag on GDP growth
Source: Charles Schwab, Bloomberg data as of 9/18/2016.
Canada's latest data on industrial output, retail sales, and inflation show a weakening economy after the improvement seen earlier this year. Despite the restoration of most of the oil production in Alberta, after May wildfires pushed second quarter GDP to the worst decline since 2009, the economy hasn't rebounded.
What's it all mean?
The global picture may have brightened somewhat, thanks largely to Asia, but little momentum to that improvement. Global growth remains below average and vulnerable to shocks. That suggests more of the same—or, at best, slightly faster growth ahead. The latest forecast for world GDP growth from the International Monetary Fund is 3.4% in 2017, up slightly from 3.1% in 2016. Investors should expect modest economic growth to fuel only moderate growth in profits after two years of losses, leaving analysts' expectations for more than 20% earnings growth in the next year vulnerable to disappointment.
A world tour can be helpful in assessing the environment facing companies around the world, but it isn't a great way to decide where to invest. For insights on how industry sectors, rather than economics tend to drive the stock market performance of different countries see: Your portfolio may be less diversified than you think.
Important Disclosures
The information provided here is for general informational purposes only and should not be considered an individualized recommendation or personalized investment advice. The investment strategies mentioned here may not be suitable for everyone. Each investor needs to review an investment strategy for his or her own particular situation before making any investment decision.
All expressions of opinion are subject to change without notice in reaction to shifting market or economic conditions. Data contained herein from third party providers is obtained from what are considered reliable sources. However, its accuracy, completeness or reliability cannot be guaranteed.
Past performance is no guarantee of future results and the opinions presented cannot be viewed as an indicator of future performance.
International investments involve additional risks, which include differences in financial accounting standards, currency fluctuations, geopolitical risk, foreign taxes and regulations, and the potential for illiquid markets. Investing in emerging markets may accentuate these risks.