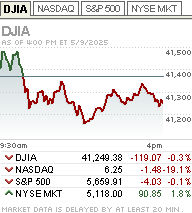 Note: Unless otherwise specified, currency amounts described in this article are in U.S. dollars, and government references are to the U.S. government.
A World of Ideas
Investors have taken to international stock funds with gusto. In the 12 months through August 2015, international equity funds attracted net inflows of $210 billion, even as U.S. equity funds were hit by net outflows of $7.45 billion.1 This has been going on for a while now: International stock funds have been attracting more money than their domestic counterparts since 2009.2
What's behind it? For starters, investors are likely seeking additional diversification, as allocating your investments on a global scale could help steady your portfolio when things get rough. Many are also likely looking for ways to reap gains from strong markets, wherever they may be.
Diversification and growth opportunities are compelling reasons to invest overseas. Of course, it's also worth remembering that foreign investments can involve unique risks, such as varying regulatory and accounting standards and potential geopolitical risks.
The bottom line is that it's a big world out there, and it helps to have a strategy to guide your research and investment decisions. It's not enough to think in terms of domestic or foreign investments, or of investing in particular countries. Schwab recommends focusing instead on ideas or themes that span the globe and then executing an appropriate strategy on a global scale.
Here, I'll discuss why and touch on the kind of themes investors could explore.
Geography is incidental
Basing your investment decisions on how much exposure you get to a particular country may not be effective. Our research shows that the stocks of big global companies tend to behave more like stocks in the same sector—no matter where they're located—than they do stocks that just happen to be in the same country. Think of it as an effect of globalization: The biggest companies now compete in many of the same markets across the world, so their performance doesn't hang so heavily on conditions in their home markets.
Another issue is that some international markets are dominated by particular sectors or companies. For example, there have been times when financial companies have accounted for almost half of the market capitalization on China's stock market. Similarly, health care stocks often account for roughly a third of the market cap of Switzerland's stock market. Investing in mutual funds or exchange-traded funds (ETFs) focused on either of those countries could leave you heavily concentrated in those sectors.
Of course, investing in a market with a high concentration in a specific sector isn't inherently bad, provided you want such exposure. Just be aware of what's in your funds.
Focus on themes
The main benefit of investing according to a theme or idea is that you break free of the limits of geography and think globally. The world economy is in constant flux, and trying to predict the next hot region or country misses the point that growth may be becoming more globally diversified. Here are a few examples of investing ideas that stretch across borders.
The middle class is going global. By 2030, 93% of the global middle class will be from emerging markets, according to World Bank estimates. And consumption by the global middle class is forecast to hit $55.7 trillion by 2030—that's up more than 160% from $21.3 trillion in 2009.3 The adoption of middle class lifestyles on a global scale will have huge implications for providers of goods and services of all types. Makers of cars and other consumer discretionary goods stand to benefit, as do providers of financial and medical services.
Monetary conditions in some countries could benefit the financial sector. Central banks in Japan and the European Union are likely to continue suppressing interest rates and buying bonds as part of their efforts to boost local economic growth. China may also extend its easing campaign after cutting interest rates and taking other steps to invigorate its slowing growth. India, Sweden and Norway have also been making cuts. All this easing bodes well for the financial sector over the next year or so, as looser monetary conditions make it easier for banks and other financial institutions to ramp up lending. That could be good for their bottom lines in the years ahead.
Responses to climate change could spur change in many industries. Companies working on alternative energy and cleaner industrial equipment or technology could all gain from the campaign against climate change. Investment banks could benefit from the rise of markets for trading carbon credits or weather futures. There's also the question of how utilities will respond to efforts to rein in greenhouse gas emissions. Stricter fuel-efficiency standards could impose costs on automakers, though makers of smaller, more fuel-efficient vehicles could benefit.
These are just a few examples of how investors could use trans-national themes or ideas to help guide their investing. There are many other possibilities out there, so think globally and don't confine yourself to investing within one country's borders. Taking a broad view could help give your global investments a more strategic thrust.
1Charles Schwab calculation using data from Morningstar Direct U.S. Asset Flows Update, 9/16/2015.
2Morningstar Direct U.S. Asset Flows Update, 9/16/2015.
3Charles Schwab calculation using data from "The Emerging Middle Class in Developing Countries," Homi Kharas, OECD Development Center, 1/2010.
Important Disclosures
The information provided here is for general informational purposes only and should not be considered an individualized recommendation or personalized investment advice. The investment strategies mentioned here may not be suitable for everyone. Each investor needs to review an investment strategy for his or her own particular situation before making any investment decision.
All expressions of opinion are subject to change without notice in reaction to shifting market or economic conditions. Data contained herein from third-party providers is obtained from what are considered reliable sources. However, its accuracy, completeness or reliability cannot be guaranteed.
Past performance is no guarantee of future results and the opinions presented cannot be viewed as an indicator of future performance.
International investments involve additional risks, which include differences in financial accounting standards, currency fluctuations, geopolitical risk, foreign taxes and regulations, and the potential for illiquid markets. Investing in emerging markets may accentuate these risks.