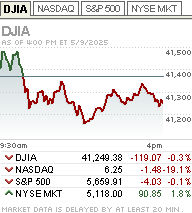 Note: Unless otherwise specified, currency amounts described in this article are in U.S. dollars, and government references are to the U.S. government.
Will the Fed Hike Rates This Week?
Amid signs of steady economic growth but low inflation, Federal Reserve policymakers will meet this week to consider another change in short-term interest rates. Will they or won't they hike rates? 
The Fed typically adjusts the federal funds target rate—the rate banks charge each other for overnight loans—to balance or head off rising inflation. In March, it boosted the range by a quarter percentage point to 0.75% to 1.0%. Yet by most measures inflation has been turning lower recently.
"The Fed's preferred inflation measure—the index of prices for personal consumption expenditures (PCE) excluding food and energy—has been below the 2% target since 2012, and has recently fallen back to 1.5% versus a year ago," says Kathy Jones, chief fixed income strategist at the Schwab Center for Financial Research. "Markets aren't indicating concerns about inflation either. The Treasury Inflation Protected Securities (TIPS) breakeven rate, the 5yr/5yr forward rate and the flattening of the yield curve all signal that inflation expectations are falling." 
Given that, some investors may wonder why the Fed may raise rates at the June 13-14 meeting. Kathy says two reasons make sense:
Reason 1: The Fed's forecasting models say inflation is near—even if markets don't believe it.
"The Fed's models say that inflation should pick up soon due to a tightening labor market," Kathy says. "With unemployment at 4.3%, Fed officials have been clear that they believe the U.S. has reached or even exceeded the threshold for full employment—a level of unemployment where just about anyone who is looking can find a job. When the job market is that tight, employers usually end up boosting wages to find workers. Although wage growth remains subdued, Fed officials believe that it's just a matter of time before wages rise, fueling stronger consumer spending and inflation." 
Financial conditions are also supportive for a Fed rate hike, she says. With the stock market near all-time highs, interest rates low, the dollar down more than 3% in the past six months, and credit spreads very narrow, the door is wide open to companies and individuals to access markets for credit.
"The current reading on financial conditions is close to the most accommodative in three years, and about where it was during the boom years of the 1990s and early 2000s," Kathy says.
Reason 2: The Fed needs to normalize policy so it will have tools to fight the next downturn.
With interest rates still very low, the Fed doesn't have much room to deal with the next financial crisis and/or recession, Kathy notes. 
"If the Fed can raise interest rates and lower the balance sheet, there will be monetary policy tools available again," she says. "If we go into a downturn with rates low and the balance sheet high, the Fed may not be able to do much more to counter the deflationary pressures. That might leave the U.S. in a similar position as Japan, where years of expansive monetary policy have produced very little in the way of results."
What to expect from the Federal Open Market Committee meeting:
Kathy says it's likely that the Fed will raise short-term rates by 25 basis points, or 0.25%, at this week's meeting. Some detail also may be provided on how the Fed plans to reduce the amount of Treasury securities it's holding on its balance sheet.
"Fed officials have already signaled the desire for a gradual approach that would put the reduction on 'auto pilot' so as not to have a big impact on markets," Kathy says.
Also interesting, Kathy says, will be the Fed's quarterly Summary of Economic Projections. "I'll be looking to see if the Fed has revised its longer-run estimate for the fed funds rate again," she says. "It was lowered from 4% to 3%, but it is still well above where the market believes the funds rate will go over the next few years. I don't know if it will be changed this time, but we still believe 2% to 2.5% is probably the highest the funds rate will go in the next few years, given the demographic trends and ongoing low inflation."
What investors should consider
Kathy suggests keeping average fixed income portfolio duration in the short-to-intermediate term. Limiting average duration to the three- to five-year (as far out as seven to 10 years for municipal bonds) area provides exposure to most of the yield curve, while potentially limiting volatility, she says. 
Focus on high-quality bonds for the majority of your fixed income portfolio—investment-grade corporate and municipal bonds, along with Treasuries and certificates of deposit (CDs), should be less volatile than lower-credit-quality bonds like high-yield or emerging market bonds, Kathy says.
Also, consider investment-grade floating rate notes, she says. Floaters have very short durations and the income paid is linked to short-term rates. Floaters may benefit from rate hikes by the Fed. Bank loans are also another option—but remember that these are high-yield and less liquid than most bonds, she says.
Finally, remember to match duration to your investment horizon. "If you expect to need the money in the next one to two years, it should be in CDs or very short-term Treasuries—not a bond fund that tracks the Bloomberg Barclays U.S. Aggregate Bond Index, with a duration of  six years," Kathy says. "If you need the money in the near term, consider a mix of maturities. Bond ladders can provide a way to avoid too much duration concentration." 
Next Steps
Make sure your portfolio is diversified and aligned with your risk tolerance and investment timeframe. Want to talk about your portfolio? Call a Schwab Fixed Income Specialist at 877-566-7982.
Watch Schwab experts discuss other market and economic topics in the Schwab Market Snapshot.
Important Disclosures
The information provided here is for general informational purposes only and should not be considered an individualized recommendation or personalized investment advice. The investment strategies mentioned here may not be suitable for everyone. Each investor needs to review an investment strategy for his or her own particular situation before making any investment decision. 
All expressions of opinion are subject to change without notice in reaction to shifting market or economic conditions. Data contained herein from third party providers is obtained from what are considered reliable sources. However, its accuracy, completeness or reliability cannot be guaranteed.
Past performance is no guarantee of future results and the opinions presented cannot be viewed as an indicator of future performance.
Fixed income securities are subject to increased loss of principal during periods of rising interest rates. Fixed-income investments are subject to various other risks including changes in credit quality, market valuations, liquidity, prepayments, early redemption, corporate events, tax ramifications and other factors. Lower-rated securities are subject to greater credit risk, default risk, and liquidity risk.
International investments involve additional risks, which include differences in financial accounting standards, currency fluctuations, geopolitical risk, foreign taxes and regulations, and the potential for illiquid markets. Investing in emerging markets may accentuate these risks. 
Diversification strategies do not ensure a profit and do not protect against losses in declining markets.
Investing involves risk, including loss of principal.
Indexes are unmanaged, do not incur management fees, costs and expenses, and cannot be invested in directly. 
Tax-exempt bonds, such as municipal bonds, are not necessarily suitable for all investors. Information related to a security's tax-exempt status (federal and in-state) is obtained from third parties, and Schwab does not guarantee its accuracy. Tax-exempt income may be subject to the alternative minimum tax. Capital appreciation from bond funds and discounted bonds may be subject to state or local taxes. Capital gains are not exempt from federal income tax.. 
Treasury Inflation Protected Securities (TIPS) are inflation-linked securities issued by the U.S. government whose principal value is adjusted periodically in accordance with the rise and fall in the inflation rate. Thus, the dividend amount payable is also impacted by variations in the inflation rate, as it is based upon the principal value of the bond. It may fluctuate up or down. Repayment at maturity is guaranteed by the U.S. government and may be adjusted for inflation to become the greater of the original face amount at issuance or that face amount plus an adjustment for inflation. 
The TIPS break-even rate refers to the difference between the yield on a nominal fixed-rate bond and the real yield on an inflation-linked bond (such as a TIPS) of similar maturity and credit quality. 
The "core" PCE price index is defined as personal consumption expenditures (PCE) prices excluding food and energy prices. The core PCE price index measures the prices paid by consumers for goods and services without the volatility caused by movements in food and energy prices, to reveal underlying inflation trends.
The 5-year/5-year forward inflation rate measures the expected inflation rate (on average) over the five-year period that begins five years from today.
A yield curve is a line that plots the interest rates, at a set point in time, of bonds having equal credit quality but differing maturity dates. The most frequently reported yield curve compares the three-month, two-year, five-year and 30-year U.S. Treasury debt. 
A credit spread is the difference in yield between two bonds of similar maturity but different credit quality (for instance, the difference in yield between a U.S. Treasury bond and a corporate debt security with a lower credit rating).
The Bloomberg Barclays U.S. Aggregate Bond Index is a market-value-weighted index of taxable investment-grade fixed-rate debt issues, including government, corporate, asset-backed and mortgage backed securities, with maturities of one year or more. 
While the market value of a floating rate note is relatively insensitive to changes in interest rates, the income received is highly dependent upon the level of the reference rate over the life of the investment. Total return may be less than anticipated if future interest rate expectations are not met.
The Schwab Center for Financial Research is a division of Charles Schwab & Co., Inc