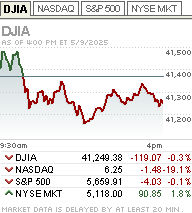 Note: Unless otherwise specified, currency amounts described in this article are in U.S. dollars, and government references are to the U.S. government.
Not Fade Away: Will High Consumer/Business Confidence Fade or Persist?
Key Points
Measures of both consumer and business confidence have recently surged.

Consumer health and confidence rests on fairly strong pillars.

Business confidence may be on weaker pillars and subject to post-inauguration volatility.
Today's report for this holiday-shortened week will also be shortened and provides a quick update on the key economic data released so far in 2017.  Here's the rundown:
The NFIB Small Business Optimism Index surged the most in a month since 1980, and to a 12-year high.
Source: FactSet, NFIB (National Federation of Independent Business), as of December 31, 2016.
The Atlanta Fed Wage Tracker is heading toward 4% for December.
Source: Federal Reserve Bank of Atlanta, as of November 30, 2016.
University of Michigan Consumer Sentiment remains near a 13-year high.
Source: FactSet, University of Michigan, as of January 31, 2017.
Retail sales were slightly below expectations; but the dispersion between online and department stores widened even further.
Source: FactSet, as of December 31, 2016.
Weekly jobless claims remain near a multi-decade low and more than healthy enough to keep the downward trend in the unemployment rate intact.
Source: FactSet, as of January 6, 2017.
The Citigroup Global Economic Surprise Index has broken out to a post-2010 high.
Source: Bloomberg, as of January 13, 2017.
ECRI's Weekly Leading Index surged to a new-cycle high.
Source: ECRI (Economic Cycle Research Institute), as of January 6, 2017.
Consumer side of economy
My take on the data is that the increase in consumer confidence is likely to translate to decent consumption data over the course of this year.  Remember, nearly 70% of U.S. economic growth is driven by the consumer.  Supporting a healthy consumer according to data from Bank Credit Analyst (BCA):
Spending on energy as a percent of disposable personal  income (DPI) is near 30-year lows
Spending on food and interest payments as a share of DPI is also as low as it's been in 30 years
Only the incessant rise in medical payments is keeping overall spending on essentials above 40% of DPI (which is far from burdensome relative to historical norms)
Income and wage growth remain healthy
Tighter job market is boosting job security
Combined wealth effect  from real estate and financial markets has been positive for several years
Deleveraging process is well-advanced (consumer debt as a percent of DPI peaked at 120% in 2008 but is now under 100%, which is pre-bubble levels)
Financial obligation ratio for households lower today than any time in past 35 years
Access to credit remains favorable
But curb your enthusiasm as we are witnessing a "smarter" consumer who is spending more within their means, taking on less new debt than in prior cycles, isn't "shopping" with their increased household net worth, and is mindful of keeping savings rates relatively high.
Business side of economy
The surge in business confidence could be more fleeting given that it likely rests on near-perfect assumptions about what the incoming Trump administration is able to do in its early weeks and months.  Yes, most of the policies are pro-growth—including tax and entitlement reform—but there are troubling offsets associated with protectionism/pro-tariff legislation.  We will be writing quite a bit more on this subject in the near future.
Consolidations are good
The latest phase of consolidation of the post-election equity market gains is so-far healthy.  I will always take a one step forward/half a step back pattern for stocks over a melt-up.  As lovely as the latter feels while it's underway, they don't tend to end well.  I believe a pattern of rallies followed by corrective phases (either in time or price) would not only allow investors to be more nimble around rebalancing; but keep the secular bull market intact for an extended period.
Important Disclosures
The information provided here is for general informational purposes only and should not be considered an individualized recommendation or personalized investment advice. The investment strategies mentioned here may not be suitable for everyone. Each investor needs to review an investment strategy for his or her own particular situation before making any investment decision.
All expressions of opinion are subject to change without notice in reaction to shifting market conditions. Data contained herein from third party providers is obtained from what are considered reliable sources. However, its accuracy, completeness or reliability cannot be guaranteed.
Examples provided are for illustrative purposes only and not intended to be reflective of results you can expect to achieve.