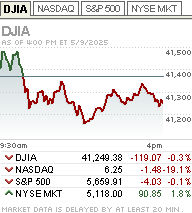 Note: Unless otherwise specified, currency amounts described in this article are in U.S. dollars, and government references are to the U.S. government.
The Fed's on the QT
Key Points
The Fed, as expected, left rates unchanged but announced it would start to shrink its balance sheet in October.

On balance, the statement was seen as more hawkish than expected, with the majority of FOMC participants expecting at least one more rate hike this year.

We expect less impact on stocks and Treasuries, but more impact on the mortgage market.
It's been 10 years since the outbreak of the global financial crisis and the beginning of what has been an unprecedented level of monetary policy accommodation by the Federal Reserve.  From zero % interest rate policy (ZIRP), to three rounds of quantitative easing (QE), to the tapering of QE; we are now at the moment of quantitative tightening (QT).
As expected, the Federal Open Market Committee (FOMC) announced a unanimous decision to start, next month, the shrinking of its $4.5 trillion balance sheet.  There was no change to the fed funds rate, which was also expected.
Runoff details
At present, the Fed reinvests the interest payments it receives on the portfolio of Treasuries and agency debt/mortgage-backed securities (MBS) it's amassed since the financial crisis; thereby keeping its holdings steady.  When the "runoff" of the balance sheet begins in October, the Fed will gradually phase out those reinvestments.
Initially, the runoff will consist of $6 billion of Treasury securities and $4 billion of agency debt/MBS.  This $10 billion monthly will be upped by $10 billion every quarter over the next year, which over the next 12 months is less than 7% of the current value of the $4.5 trillion balance sheet.
Reactions
The initial reaction was muted for stocks, but with rebounds in the U.S. dollar and bond yields.  Longer term we believe the potential impact is greater on the MBS market than the Treasury market.  As my colleague Kathy Jones, Schwab's chief fixed income strategist, notes, the Fed has a much larger proportion of that market relative to Treasuries; and MBS spreads are still fairly tight.
We believe the impact on stocks is likely to be minimal. Global liquidity is still massive, and just in the United States, money supply is current around 70% of U.S. nominal gross domestic product (GDP), which is by far a record high since at least 1960.
The statement did acknowledge Hurricanes Harvey, Irma and Maria—and the "temporary" effects on inflation and the economy—but did not suggest it would alter its desire to continue to normalize monetary policy.
Watching paint dry
Several Fed officials, including Fed chair Janet Yellen, have proclaimed that the methodical approach the FOMC plans to take with shrinking its balance sheet will be akin to watching paint dry.  Indeed, the pace of shrinkage—even at $50 billion per month—is well below the $85 billion per month rate of purchases which pre-dated the tapering of QE which began in 2014.
We don't yet know what the ultimate "floor" might be for the balance sheet; but several FOMC members have expressed the view that about $2.5 trillion would be "normal" under current circumstances.  If that floor is valid, it would take more than five years to bring the Fed's balance sheet down to that level, and it would still include a substantial amount of MBS.
Dots plot, vacancies and the Phillips Curve
In the FOMC's new set of fed funds rate projections (the so-called "dots plot") officials estimate three ¼ point rate hikes would be appropriate next year—the same number they expected in June.  The estimate for year-end 2019 did come down; and there is now an estimate for year-end 2020.  As you can see in the chart below, those out years' (2018-2020) estimates still remain noticeably higher than the market's expectations.
Admittedly, the dots plot has less relevance given the uncertainty associated with the upcoming reshaping of the Federal Reserve Board of Governors.  Not only is Janet Yellen's term up next year, vice chair Stanley Fischer recently announced his retirement.  The seven-person board already had three vacant seats, so Fischer's departure makes it four.  The coming reshaping has important implications—notably for bank regulations, but also for the dovish or hawkish leanings of the Fed.
In terms of the FOMC's projections for the unemployment rate, they now see it declining to 4.1%, even though the long-run equilibrium rate is expected to be 4.6%.  That implies that the Fed still sees inflation risk stemming from the Phillips Curve effect (an economic concept showing that inflation and unemployment have an inverse relationship).
Source: Bloomberg, Federal Reserve. Fed estimate based on median  Federal Open Market Committee (FOMC)  projections. Market estimate based on Bloomberg Euro Dollar Synthetic Rate Forecast Analysis (EDSF).
During the press conference following the release of the FOMC statement, Yellen did acknowledge that Fed officials' understanding of inflation and its current drivers is imperfect, and reiterated the line from the statement about "monitoring inflation developments closely."  She also noted that the Fed would consider a change to the pace of runoff if conditions warranted it.
Fed's not alone
As my colleague Jeffrey Kleintop, Schwab's chief global investment strategist, noted, the Fed is not alone in adjusting the trajectory of its balance sheet.  At the upcoming October 26 meeting of the European Central Bank (ECB), the Governing Council is expected to communicate both their intentions to taper purchases from the current 60 billion euros per month (beginning at the start of 2018), and how long it may be before they stop their purchases entirely.
To date, there has been no discernable relationship between growth in the ECB's balance sheet and Europe's stock markets, leaving investors little to fear from tapering while earnings growth continued to increase.  A case can also be made that as long as U.S. earnings growth remains healthy, it should provide a buffer to any QT-related volatility in U.S. stocks.
December rate hike?
With balance sheet normalization now on auto-pilot for the foreseeable future, attention will turn to additional rate hikes.  Based on the fed funds futures market and Bloomberg's World Interest Rate Probability (WIRP) function, there was a 46% likelihood of another rate hike this year (at the December meeting) just prior to the Fed's announcement today.  Following the release of the FOMC statement, that jumped to 63% (and it will likely remain a moving target). 
Based on the announcement, 11 of 16 FOMC members believe another hike is justified this year (while one member believes two additional hikes are warranted).  This was perceived to be a more hawkish on net than expected.  We continue to believe a December rate hike remains firmly on the table given continued strength in the labor market and some signs that inflation is getting a lift.  In addition, since the Fed began raising interest rates in late-2015, financial conditions have actually loosened—giving the Fed the runway to continue tightening policy.
Next Steps
Follow Liz Ann Sonders on Twitter: @lizannsonders.

Explore the investment help and guidance Schwab offers.

Stay connected with the latest investing insights from Schwab.

Talk to us about the services that are right for you.  Call our investment professionals at 800-435-4000.
Important Disclosures
The information provided here is for general informational purposes only and should not be considered an individualized recommendation or personalized investment advice. The investment strategies mentioned here may not be suitable for everyone. Each investor needs to review an investment strategy for his or her own particular situation before making any investment decision.
All expressions of opinion are subject to change without notice in reaction to shifting market conditions. Data contained herein from third party providers is obtained from what are considered reliable sources. However, its accuracy, completeness or reliability cannot be guaranteed.
Examples provided are for illustrative purposes only and not intended to be reflective of results you can expect to achieve.