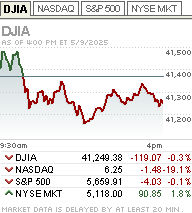 Note: Unless otherwise specified, currency amounts described in this article are in U.S. dollars, and government references are to the U.S. government.
Fed Stands Pat in November; Gets Ready to Go in December
Key Points
The Fed kept rates unchanged in a unanimous decision.

The statement reinforced the high likelihood of a December rate hike.

Looking ahead, two-to-three hikes look likely in 2018.
Much to no one's surprise the Federal Open Market Committee (FOMC) did not raise the federal funds rate; and the decision was unanimous.  Bloomberg's World Interest Rate Probability (WIRP) function had virtually 0% as the likelihood of a rate hike at the November meeting.  But also in keeping with WIRP—which is above a 90% probability for a December rate hike—officials gave no indication that its expectations for a third interest rate increase this year have been derailed.  The Fed repeated its assessment that while inflation may "remain somewhat below 2% in the near term," it's expected to stabilize around the Fed's 2% target "over the medium term."  The Fed also upgraded its characterization of recent economic growth from "rising moderately" to "solid."  Couple these with its assessment that "the labor market has continued to strengthen and that economic activity has been rising at a solid rate despite hurricane-related disruptions," we believe it reinforces that a hike will come next month.
There were fairly minor tweaks to the official statement accompanying the announcement, other than the reference to the hurricanes.  Next on the docket for Fed watchers is President Trump's nomination of the new Federal Reserve Chair—expected tomorrow.  This arguably has more significance than today's announcement and/or statement.  Fed governor Jerome Powell is the favorite by a wide margin.  As Kathy Jones, Schwab's Chief Fixed Income Strategist recent wrote in an internal note:
"He's a Republican, has experience at the Fed and is seen as a steady hand and consensus builder.  He has expressed some concern about over-regulation of the banks, although he has never suggested altering regulations, nor has he ever dissented during his time on the board [of governors].  Powell would be a Halloween treat for the markets—conservative, likely to go along with reduced banking regulation, but not doctrinaire."
Looking ahead, we expect the Fed will raise rates two-to-three times next year.  This means that the market's expectations may have to rise to meet the Fed's.  This would represent a shift.  Since the Fed began raising interest rates in late-2015, it's the Fed that's been consistently too high in its forecasts for the rate trajectory; and has been forced to lower its forecasts to "catch down" to the market's assumptions.  Now it may be time for the market to catch up to the Fed.
Next Steps
Follow Liz Ann Sonders on Twitter: @lizannsonders.

Explore the investment help and guidance Schwab offers.

Stay connected with the latest investing insights from Schwab.

Talk to us about the services that are right for you.  Call our investment professionals at 800-435-4000.
Important Disclosures
The information provided here is for general informational purposes only and should not be considered an individualized recommendation or personalized investment advice. The investment strategies mentioned here may not be suitable for everyone. Each investor needs to review an investment strategy for his or her own particular situation before making any investment decision.
All expressions of opinion are subject to change without notice in reaction to shifting market conditions. Data contained herein from third party providers is obtained from what are considered reliable sources. However, its accuracy, completeness or reliability cannot be guaranteed.
Examples provided are for illustrative purposes only and not intended to be reflective of results you can expect to achieve.